3D Tune-In used as a project work at the Politecnico di Milano
By

NLKTeam

on Tue, 01/26/2016 - 14:39
At the beginning of January, Luca Simeone - Managing Partner of Vianet - organized and facilitated a 3-day workshop at the Politecnico di Milano, where students were invited to design services relying upon 3D Tune-In (3DTI) technologies. The workshop was part of the Master's Program in Service Design. 
Sixteen students worked in four groups and applied various design techniques in order to develop their ideas on how to create 3DTI-based market services. At the end of the third day, all the groups presented their projects to a jury composed of Lorenzo Picinali, 3DTI coordinator, and Alfredo Adamo, CEO of Alan Advantage and consultant for various investment funds.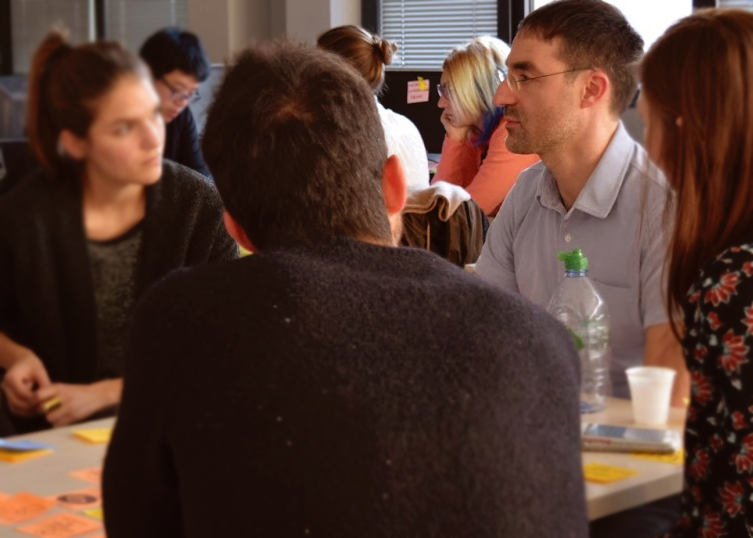 The four groups of students came up with quite interesting ideas, ranging from tourist guides aimed at the hearing impaired, to museum exhibitions containing immersive installations where visitors can experience what it means to suffer from hearing loss. One group developed quite a convincing business plan to implement and distribute a virtual hearing aid videogame in partnership with Netflix, iTunes, Nike+ and other big media companies. The fourth group designed a project where a 3DTI-based videogame could be used to identify potential hearing loss and provide access to advice from an audiologist.
On the one hand, working on 3DTI was, for the students, an occasion to explore how a design-based, strategic and systemic approach can be used to tackle real-world, complex challenges. On the other, the workshop was a good way to test early-stage 3DTI technologies and to invite people outside the 3DTI consortium to provide input to 3DTI software development. 
For more information about the Master in Service Design visit this website
Some pictures of the event can be found here
Images courtesy of Master's Program in Service Design, Politecnico di Milano (2016)