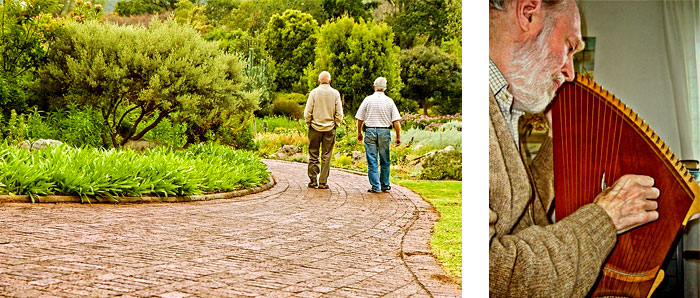 The potential of gamification to improve quality of life for elderly people
By

NLKTeam

on Mon, 03/14/2016 - 16:03
According to figures provided by Eurostat, the overall population of the EU-28 on 1 January 2014 was estimated in 506.8 million. People aged 65 or over had an 18.5 % share (an increase of 0.3 % compared with the previous year). In a quite recent report, the World Health Organization estimates that people over 65 years of age are expected to constitute more than 25% of the total population of the region by 2050.
Fig. 1 - Population pyramid of European Union (www.indexmundi.com, 2015)
It is in this context that Vianet - as a member of the 3D Tune-In project - is operating. Vianet is going to develop Hearing Aid Tuner, an accessible and straightforward software application containing gamification mechanisms to help a wide variety of users, including older populations, to fine-tune their hearing aids. Hearing Aid Tuner will be crafted as an app for mobile phones and tablets equipped with headphones. The app will allow users to enter into a series of virtual scenes in which a virtual hearing aid can be calibrated (e.g., a restaurant or a noisy street, etc.) through a set of simple-to-use and engaging gaming dynamics.
Hearing Aid Tuner relies upon the idea that gamification mechanisms can be used in non-leisure scenarios for learning and skill acquisition, empowerment and social inclusion.  As the psychologist Danya Braunstein said, gamified applications and games can support people in meeting personal or social goals and increasing learning and skill building thus improving confidence and competence.
Various studies specifically focused on how mechanisms such as ensuring an adequate level of competition among the players, an effective reward system and a captivating storyline have proven to be effective elements to engage and motivate elderly users. Playing games not only affects the overall well-being of seniors living in retirement homes (Jung et al. 2009), but can also be successfully employed in physical and cognitive therapy to create virtual experiences for elderly people (Gerling & Masuch 2011) or to familiarise older users with technological devices (Darzentas et al. 2012).  
A good number of existing projects built upon these and similar studies. Akili is combining neuroscience and gaming mechanics to produce therapeutic and monitoring tools that have the look and feel of a video game. The company recently signed an agreement with Pfizer to test the ability of Akili's mobile video game platform ("Project EVO") to detect cognitive differences in healthy elderly people at risk of developing Alzheimer's disease.  The Technologies for Aging Gracefully Lab designs aids, systems and experiences that support aging throughout the life course with the goal of fostering a sense of community, identity, and autonomy for users. Some of their projects make extensive use of gamification mechanisms, such as in "Take me with you", a fitness game where seniors partner with their grandchildren to play together even when they are not in the same place or time zone.  
Fig. 2 - Screenshot of Akili (www.xconomy.com, 2015)
Hearing Aid Tuner aims at capitalizing on these experiences and applying gamification mechanisms to support the elderly in calibrating their hearing devices. The application created by Vianet will be complemented by 4 other applications developed by other 3D Tune-In partners for other target audiences including children and audiologists. 3D Tune-In will also develop an open source 3D sound toolkit that will allow external developers and companies to create further games and applications.  
Luca & Mauro Simeone, March 2016
References
Darzentas, D., Darzentas, J., & Darzentas, J. (2012). Mastering Technology for Greater Autonomy: Device familiarisation for older users via games. In 6th European Conference on Games Based Learning (p. 131). Academic Conferences Limited.
Gerling, K.M, Masuch, M., Exploring the Potential of Gamification Among Frail Elderly Persons, CHI 2011, May 7–12, 2011, Vancouver, BC, Canada.
Jung, Y., Li, K.J., Janissa, N.S., Gladys, W.L.C., and Lee, K.M. Games for a Better Life: Effects of Playing Wii Games on the Well-Being of Seniors in a Long-Term Care Facility. Proceedings of the Sixth Australasian Conference on Interactive Entertainment (2009), Sydney, Australia.