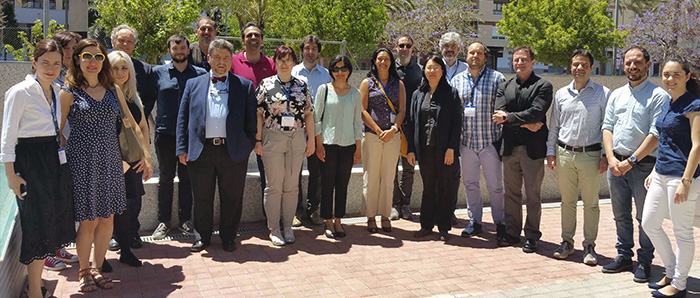 The 3D Tune-In Project visits Valencia!
By

NLKTeam

on Wed, 05/31/2017 - 13:20
On the 16th, 17th, 18th and 19th of May, 3D Tune-In partners joined in Valencia (Spain). In addition to the 5th General Project Meeting, organised in the Polibienestar Research Institute at the University of Valencia, and a project Exploitation Workshop, together with the Project Officer and the Reviewers we carried out the 2nd Annual Review Meeting. A summary of each event and their main outcomes are presented below.
5Th General Project Meeting (16th and 17th of May)
All partners attended to the project meeting held at the Polibienestar Research Institute. Also, the Spanish members of the External Experts Advisory Board participated, having the opportunity to test our applications and games. The Spanish External Experts Advisory Board is comprised of Dr Jorge Manrique, from the University of Navarra (Spain), clinical researcher in the field of audiology, and Dr Pascual Molina, expert in virtual reality, from the University of Castilla-La Mancha (Spain).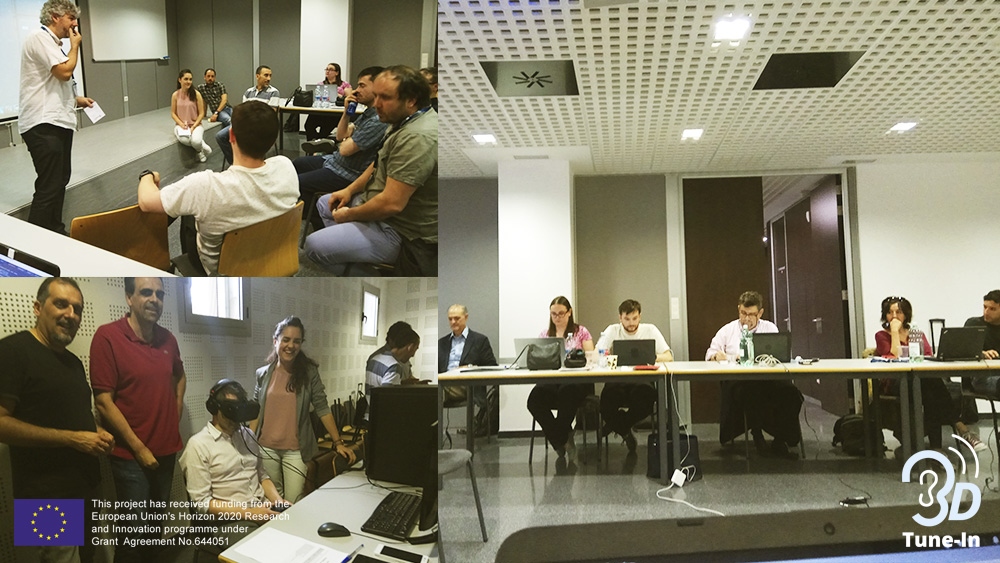 Exploitation Workshop and Open Session (18th of May)
PhD. Spela Stres, from META Knowledge to Market, a support service for facilitating exploitation of research results of ongoing R&I projects under FP7 and H2020, offered our consortium a series of handy and useful presentations on exploitation of research and innovation results, Intellectual Property Rights and how to reach investors. Partners worked on the exploitation plan for each of the project outcome: the 3D Tune-In Toolkit, Wrappers and Applications.
Earlier in the morning, Nerlaska organised an "Innovation Breakfast" in Las Naves, a great opportunity for networking with local stakeholders, explaining the challenges and advantages of collaborative projects and the participation of SMEs in the Horizon2020 programme. Spela Stres also exposed a brief speech on Exploitation and linked concepts for European-funded projects, stating the main aims of the business and market plans for research results.
2nd Review Meeting (19th of May)
The 2nd Annual Review Meeting was also organised at the Polibienestar Research Institute. Every WP leader presented the outcomes and achievements during the second year of the 3D Tune-In project to the Project Officer, PhD. Michael Busch, and the reviewers: PhD. Deniz Baskent, PhD. Esteve Almirall and PhD. Minhua Eunice Ma.
The outcome of this review was very positive, and we are now moving forward with the work for the last year!