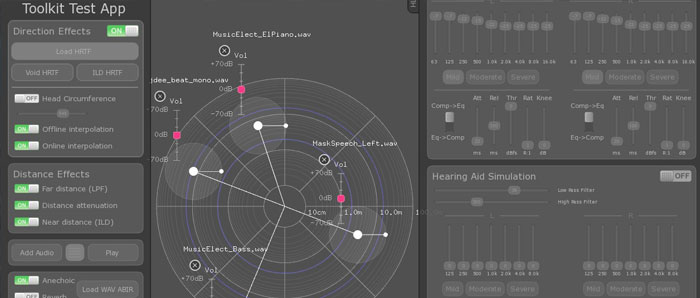 The beta-version of the 3D Tune-In toolkit has now been completed!
By

NLKTeam

on Thu, 08/11/2016 - 10:20
The University of Malaga and Imperial College London, on behalf of the 3D Tune-In project consortium, are proud to announce that the project deliverable 2.1 – 3D Tune-In Toolkit has now been submitted!
The first beta-version of the Toolkit is composed by two main elements:
3D audio algorithm for sound spatialisation.
This allows to virtually position any number of sound sources around the listener, at different distances, simulating different room acoustic conditions. It works both for headphones (binaural) and loudspeaker (Ambisonic) rendering, and it allows users to customise the playback to their specific needs. For example, when using headphones the algorithm can be individualised by inserting the user's head circumference, thus optimising the spatialisation for that specific user. For spatialising audio through loudspeakers, the number and position of every speaker can be fully modified, allowing compatibility with every system, from standard stereo to full 3D surround.
Hearing aid and hearing loss simulators.
These allow to simulate the presence of a hearing loss (different settings and presets available), and of a virtual hearing aid, mimicking functionalities common in most of the currently available digital hearing aids (e.g. directional algorithms, noise reduction, etc.)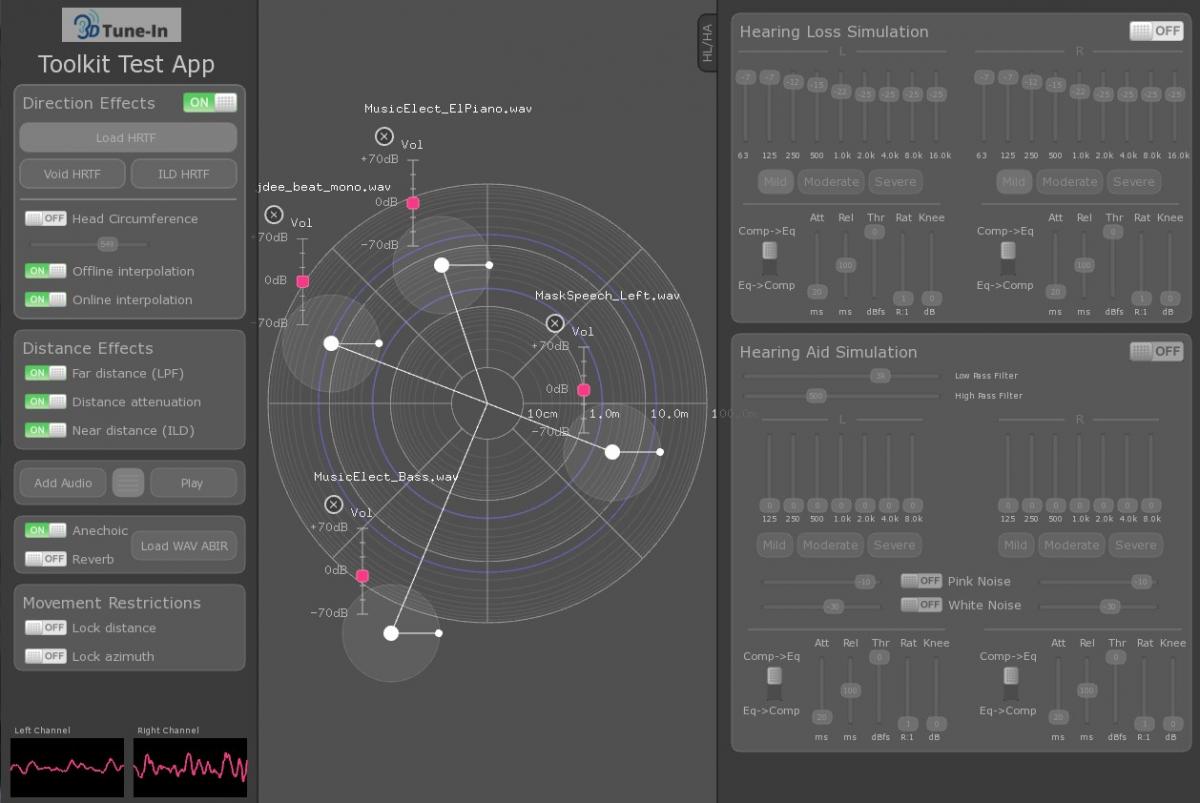 The Toolkit will allow 3D Tune-In developers to integrate spatial audio functionalities in their applications, and to simulate the presence of both a hearing loss (e.g. in Fallen Angel) and a virtual hearing aid (e.g. in Dartanan). 
At a later stage (after May 2017), the Toolkit will also be released to the general public.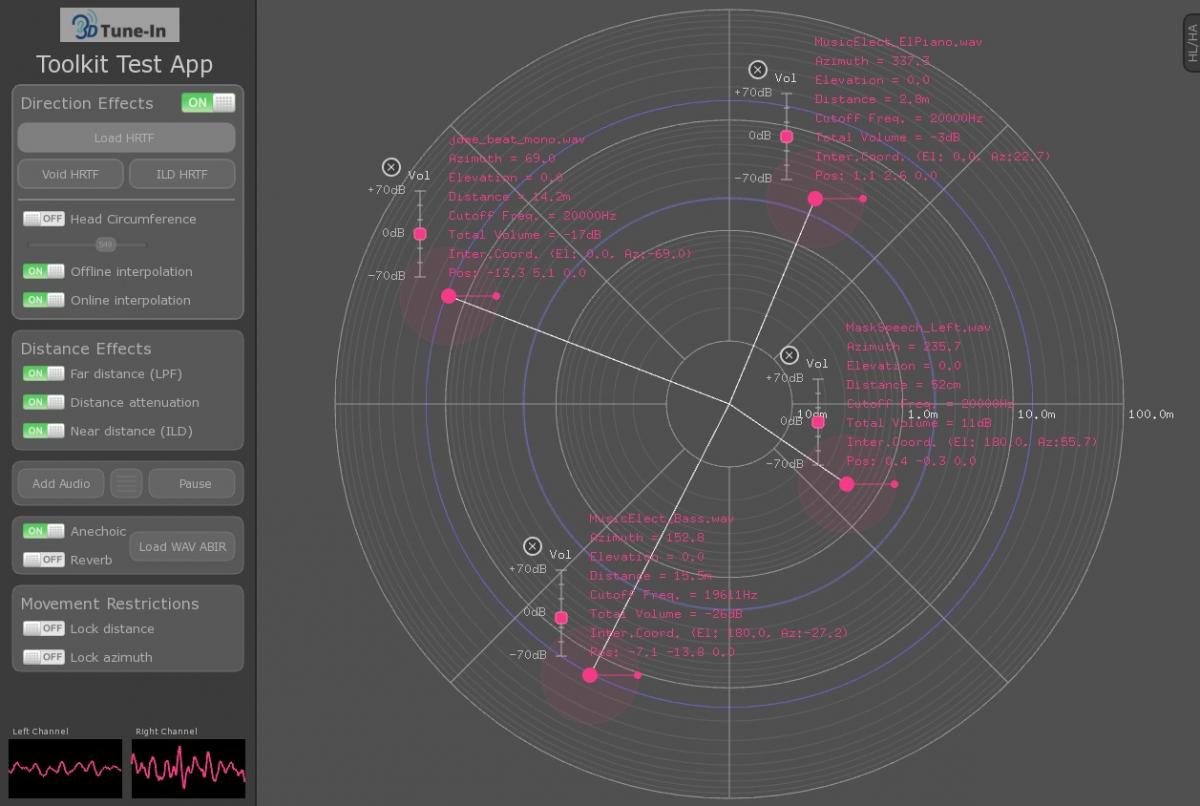 We are now working at the 3D Tune-In Applications prototypes, which should be ready in their beta-version by November 2016!!